You'll have to excuse my bloggy absence. I've been reading, eating, playing with my kids. Yeah. That's it.
My maid has taught me how to make sopaipillas. These are a fried pastry. They can be sweet or salty. On this particular occasion, she made them salty. She hand rolled the dough and added fresh squash to the mixture. This is why they appear to be orange in color. I had to laugh as she was searching around my kitchen for just the right tools. I was lacking in the dough cutter type thingies. But she made do with a plastic cup. Let me be the first to tell you that these were excellent, fresh, soft, tasty, and I was impressed. It's not everyday that this type of thing comes out of my kitchen. That was on Friday.
Today she made Charquican. Yeah. I don't know what that is either. Until now. O.M.G. Yes, let's just say that this is more delicious than it sounds, more incredible than the picture looks, and super quick and easy to make. Here are the ingredients: ground beef, potatoes, squash, carrots, onions, oregano, and one cube of beef flavoring. yeah. O.M.G. I think I might have to go and get another bowl of this. If you are interested in the recipe, please let me know. I can work on putting it together for you. The taste is rather not what I would have thought, given the fact that I do not like onions. You can't even taste them. Delicious. You can serve this with some fresh bread and a nice salad. Apparently it's pretty popular here in Santiago. I can see why. Yum!
And now I must tell you what I've been doing with the rest of my time. After I played with my kids, and certainly after I've put them into bed, I've been doing a little reading. It's been winning the battle over my blog time. You see, there has been a lot of hype. And there has been a lot of hoopla, and some talk, and then some crazy people standing in lines at bookstores to buy these books. Well not just any books. I happened to hear the talk, and see the people in the lines, and still I didn't budge. But blog after blog that I am reading or stumble across keeps mentioning these books. Like it's some kind of drug.
I bought all 4 of them. I received them last Wednesday. I'm on book #3 right now. I haven't read a single book since before my son was born. So let's just say I haven't read since before August 2004. Long time. I. cannot. put. these. down. They are that good. And I'm in love with a new Edward. Shhhh. Don't tell my Edward. But O. M. G. I love them. They are just really enthralling. I am captivated and completely enchanted. OK, I can't blog anymore. I have to go read. It's like that. I promise I will come back though.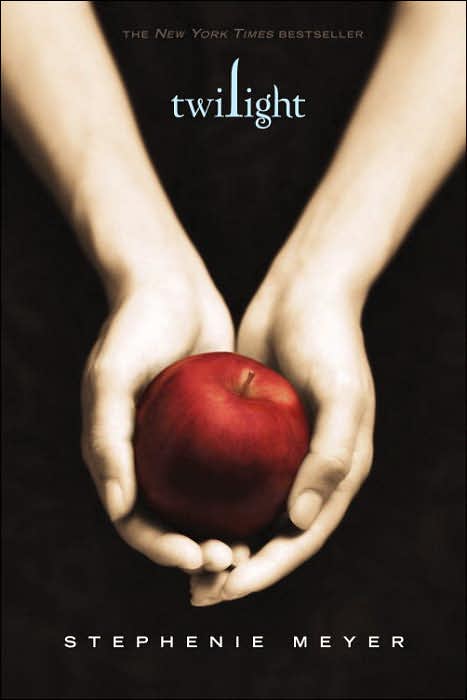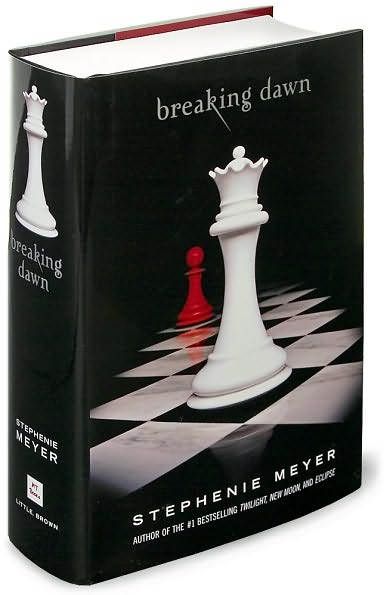 I'd recommend Amazon.com, they had the best sale!